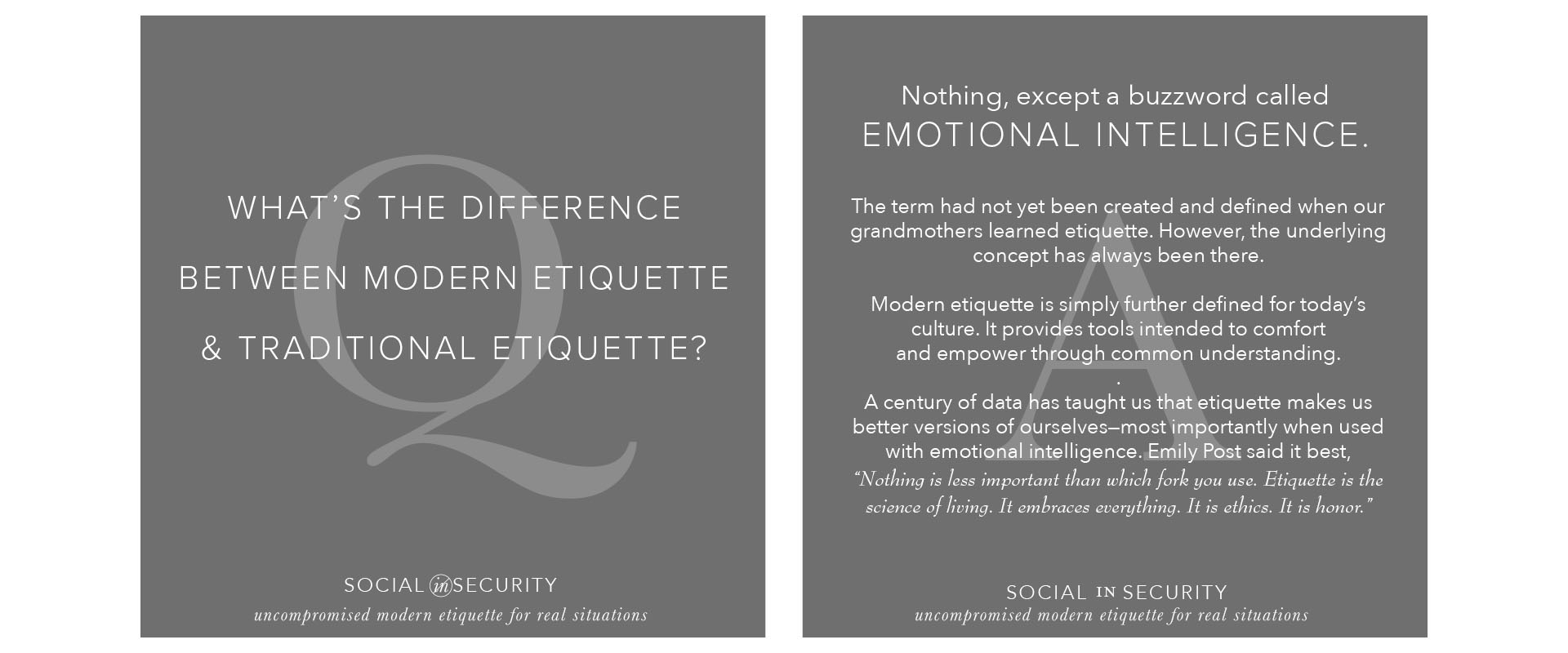 It's true that while nothing has really changed—everything is different. It all stems from a buzzword called EMOTIONAL INTELLIGENCE. Etiquette today, most importantly, comes from a place of protecting, caring for, and communicating honestly and clearly.
The term had not yet been created and defined when our grandmothers learned etiquette. However, the underlying concept has always been there. Modern etiquette is simply further defined for today's culture. It provides tools intended to comfortand empower through common understanding. A century of data has taught us that etiquette makes us better versions of ourselves—most importantly when used with emotional intelligence. Emily Post said it best, "Nothing is less important than which fork you use. Etiquette is the science of living. It embraces everything. It is ethics. It is honor."
Follow along on @bellinvito and in Heather Wiese Alexander's Social In Security, a monthly Q & A with PaperCity Magazine.