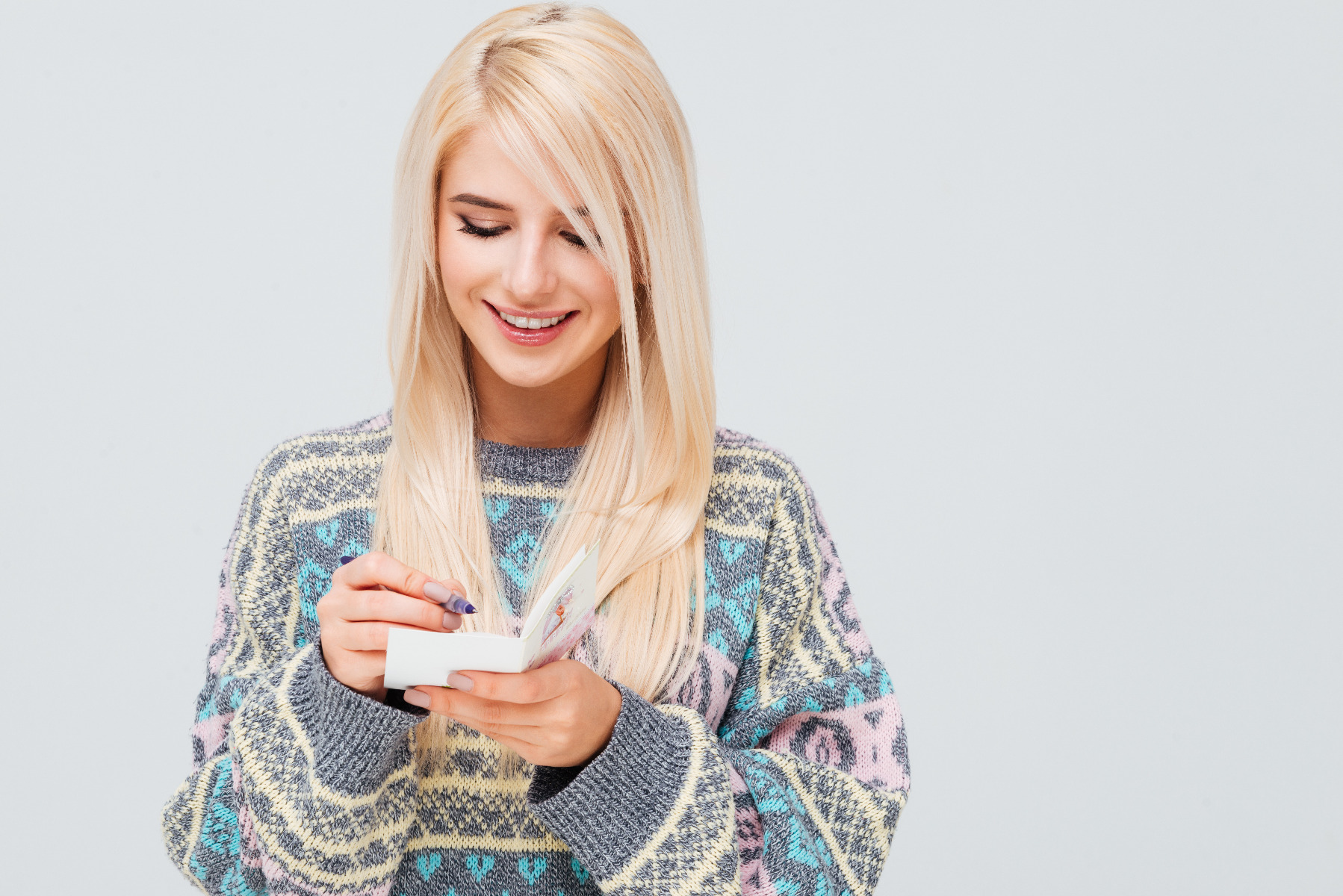 It's that time of year! For the next few weeks it's time to sign holiday cards and send the on their way. Whether you are a Christmas card or seasonal greetings sender there are a few tips from the etiquette logs that we have for you. First, the holiday card signature consists of two parts. The valediction, which is the phrase before the card states who it is from, and finally, the name or names of the sender(s). This phrase is not a complete sentence, and it's followed by a comma. A warm and personal valediction is the way to go when you sign your holiday cards. While something like, 'Sincerely,' is fine, the season allows for a less-professional sounding sign-off. 'Warmly,' or 'Joyfully Yours,' is not only acceptable but welcome during this festive time. On to the name or names on your holiday card. Use both your first and last name. 'Tis the season for many cards from many people. If your card is from a couple or family, below are correct order of appearance according to etiquette guidelines:
From a couple sharing a last name
Mary and Bob Masters
From a couple not sharing a last name
Mary Houston and Paul Masters Mary Houston + Paul Masters Mary Houston & Paul Masters Mary Houston Paul Masters
(List children oldest to youngest) Mary and Paul Masters Ethan, Jack, and Lauren The Masters Mary and Paul Ethan, Jack, and Lauren The Masters Mary . Paul . Ethan . Jack . Lauren The Masters Mary and Paul Ethan (17) . Jack (13) . Lauren (6) Including a photo? Resist the urge to list in order of appearance if you are sending a personal card. Professional cards, however, will list this way. Have a question we didn't cover? Let us know in a comment below or text our new Etiquette Hotline for personalized response within 24 hours in most cases. However you sign holiday cards, it's meaningful that you sent one! Don't sweat the small stuff—the most important detail is that you send love an inclusion!
Have a warm, safe, and happy holiday season!