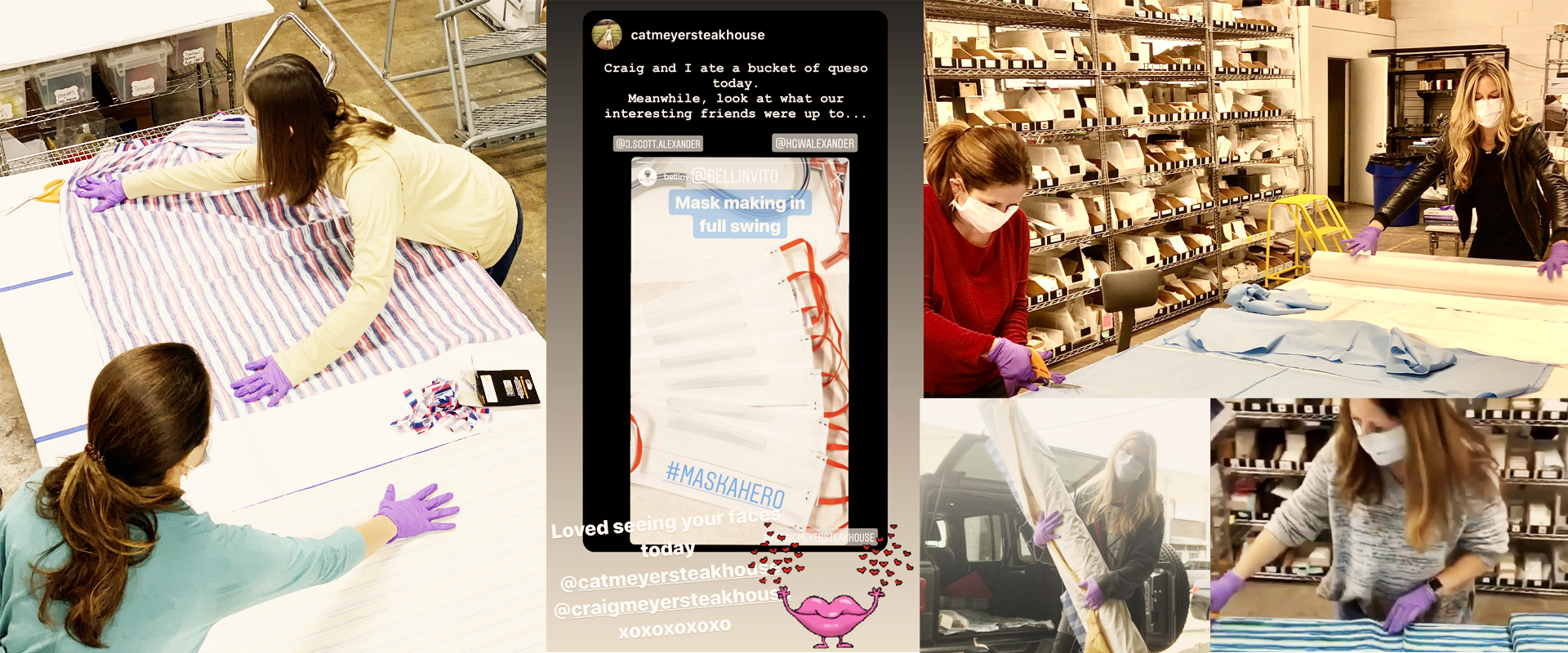 As of March 2020, we've converted our workspace into a fabric cutting studio, and pairing up with local upholsterers and ateliers to make
masks for our healthcare workers.
Children's Cancer Fund is an organization we have supported since 2018,
and they are accepting tax deductible donations to support our mask efforts.
This unique partnership was utilized in these strange and uncertain times to ensure a safe place for your
donation dollars to land and be 100% committed to the production of masks.
When you donate, you will have an opportunity to mark your commitment 'In Honor of' someone. Type MASKS into the text box,
and we will get masks to healthcare workers and the patients and their families that need them most.
THANK YOU for doing a great thing today. We appreciate you.

Questions? Contact us at 214.741.1717