Reply, Reception, and Details cards
REPLY SETS ARE INCLUDED IN EVERY BELL'INVITO ONLINE WEDDING 'SUITE'
Our wedding invitation suites include a response card and matching envelope. The addition of a reply or details card is also an option for you.
REPLY CARD ETIQUETTE for HOSTS (read more here)
Simple points are below. The link above gives you more in-depth reply card knowledge.
Leave ample space for your guests to write a sentence or two in reply to your invitation.
Lines are for actual numbers (for a head count), not check marks. Word invitations accordingly.
Consider how many people are invited (or are responding) and use appropriate grammar so your guests aren't confused or left to make an incorrect assumption.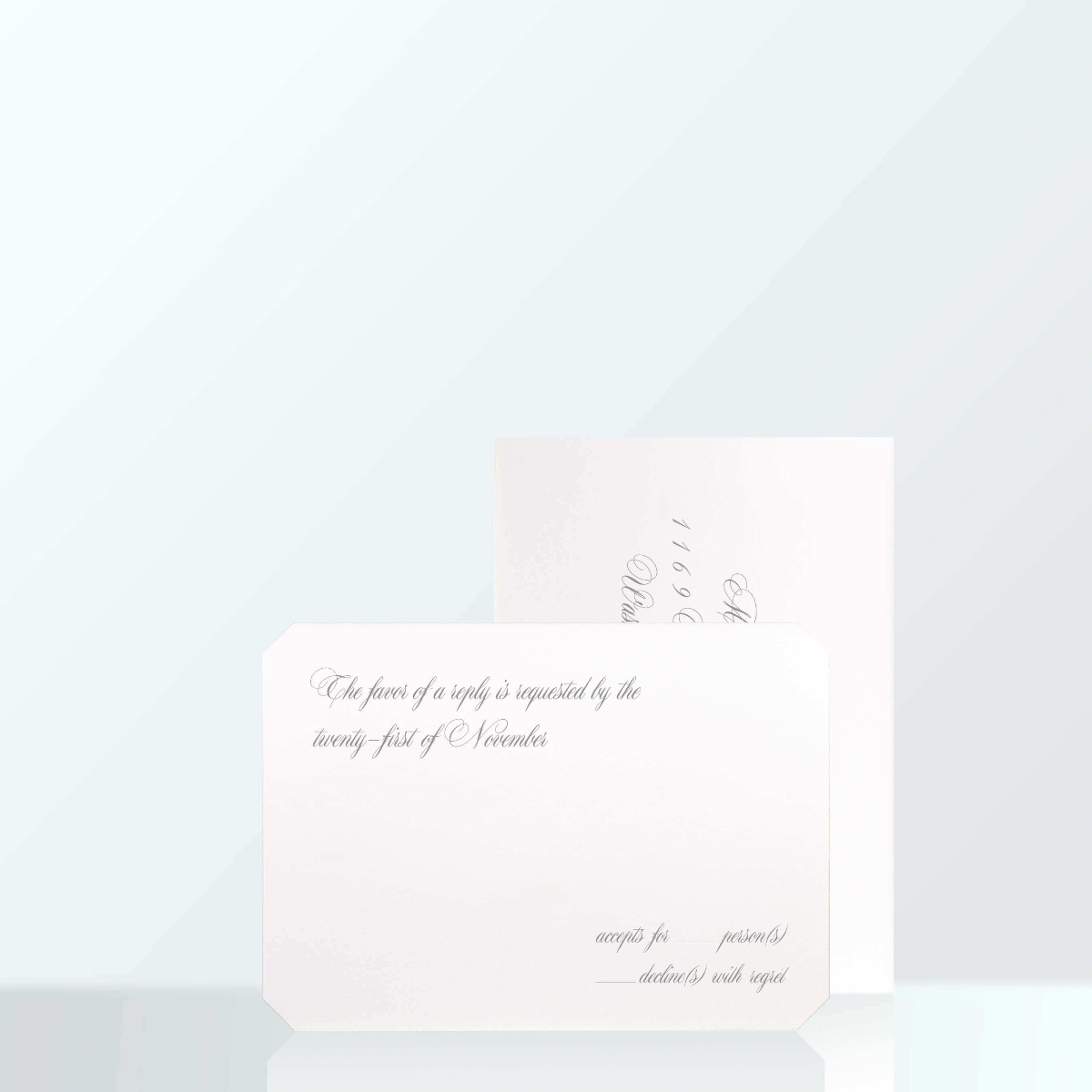 F.A.Q.
What will my reply set look like?
Your designer uses the fonts and colors you chose to create your reply card and envelope in a standard size.
What size are the reply card and envelope?
The actual card size is written on the layouts. Generally, these are around 4 x 5 but your print method and design choices will determine which reply set is included with your order.
What is the thickness of the paper used for the reply cards?
All reply cards are Standard thickness.
How do I know what to put on my reply card?
Your designer is trained in the best etiquette to use for your specific occasion. We will base the reply-by date on your event date. Your first reply set is designed and sent according to best etiquette practices. If you prefer a different solution, your designer will make it, along with any other revisions to the rest of your suite, and send them for your complimentary 2nd round of design PDFs.
Can I include entre selections and get other guest information on my reply card?
Yes. We have a standard set of entrée icons to choose from. Simply let your designer know what you would like, and we will work with you to get just the right custom reply wording for your type of event and guest list.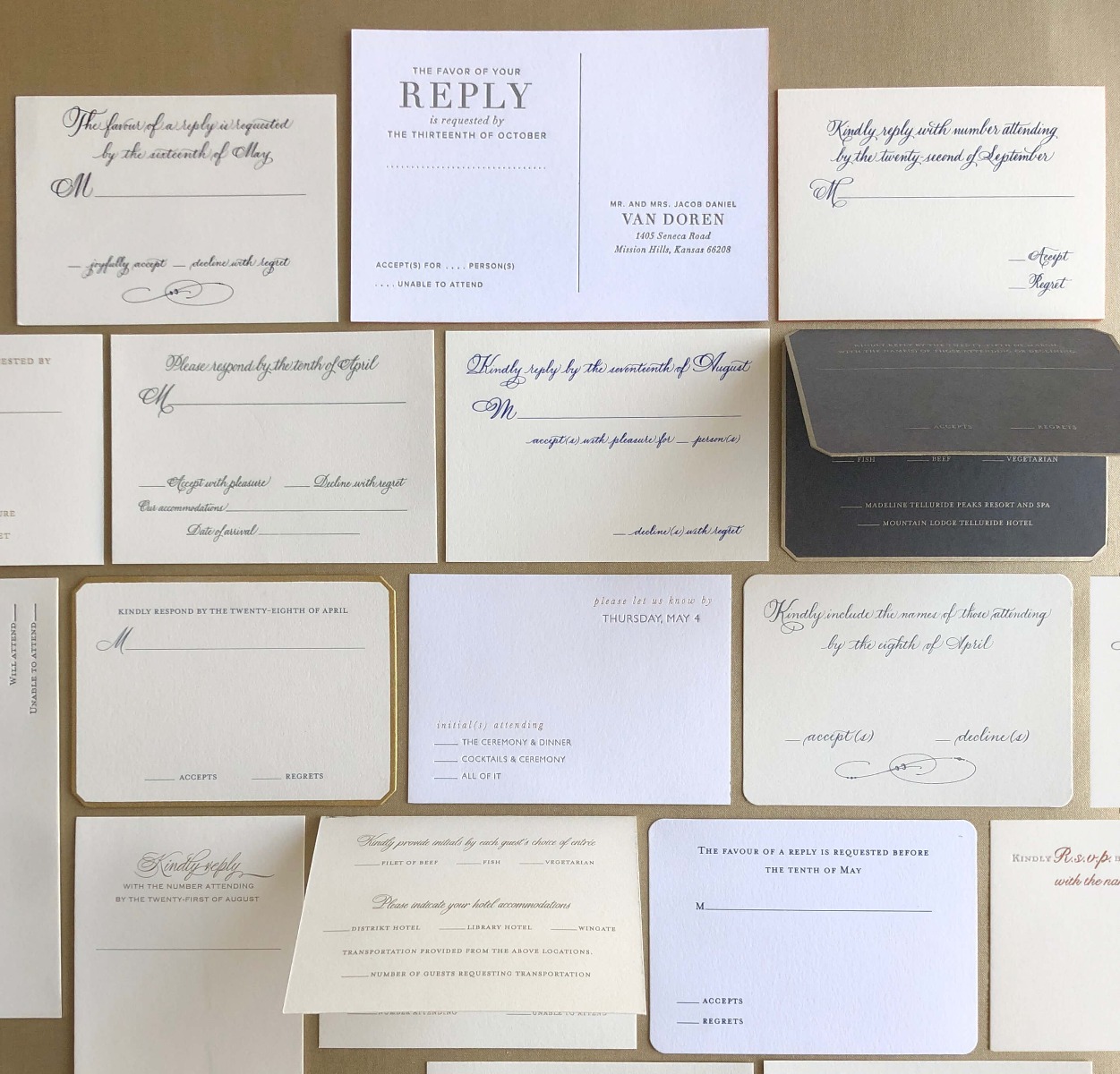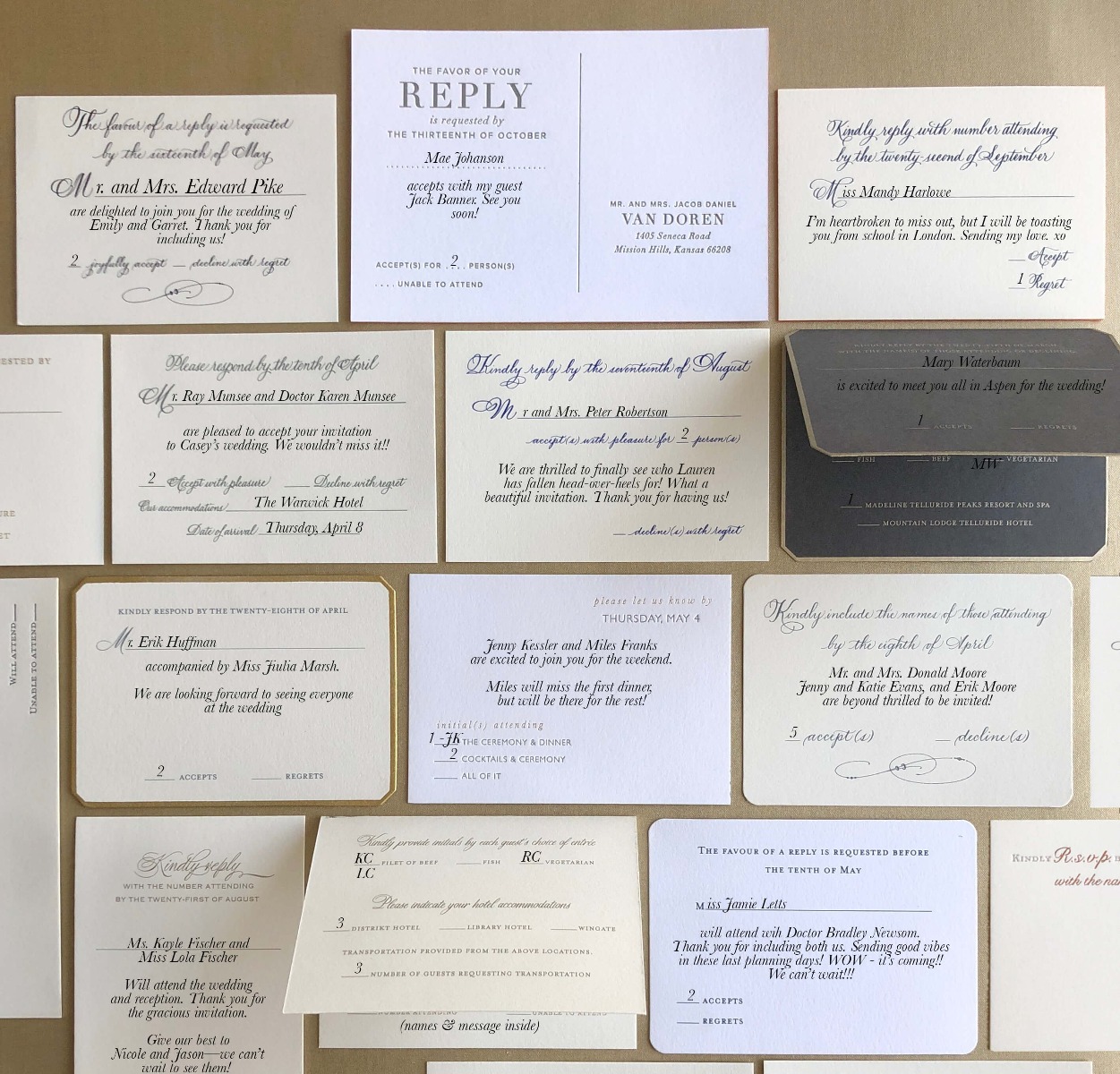 A RECEPTION OR DETAILS CARD IS AN OPTIONAL ADD-ON IN EVERY BELL'INVITO ONLINE WEDDING 'SUITE'
Opt to add a reception or details card to your suite. Your designer will get the necessary information from you, advise you on etiquette, and create a card that fits your invitation suite style. Your added card is printed in one color on standard paper, in the same print method you chose, using the same font and design style you chose to create your order. We will include QR codes if requested on digital and engraved printing orders. Letterpress does not give a good impression for scanning QR codes.